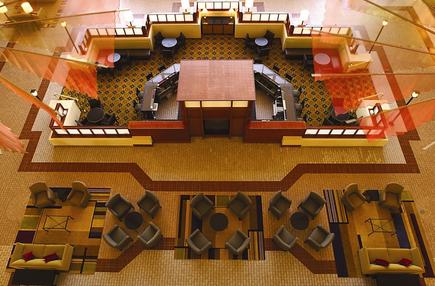 4600 West Airport Freeway
Irving, TX 75062
972-513-0800
www.atriumhotelandsuites.com
Stoa Academy attendees can get the rate of $99/night (room agreement is for king or doubles) for anytime between Tuesday and Sat nights. All you have to do is say you are with "Stoa" to get this great deal!
How the Atrium DFW Hotel and Suites 24 hour shuttle works:
From the airport, when you arrive at the DFW International Airport, please find out what gate and terminal you are coming out of. Collect any checked in bags. Proceed to the lowest level, which is normally one level below baggage claim, and look for a grey sign that says 'Courtesy Vans'. Once you are at that sign, please give the hotel a call on 972-513-0800, giving gate information. Their shuttle service will then dispatch the shuttle to pick you up from the exact location you said you would be.
From the hotel, the Atrium will pick up patrons every hour on the hour 24 hours. Whatever time you want to leave, please arrive in the lobby about 5 or 10 minutes early.